长兴
CHANGXING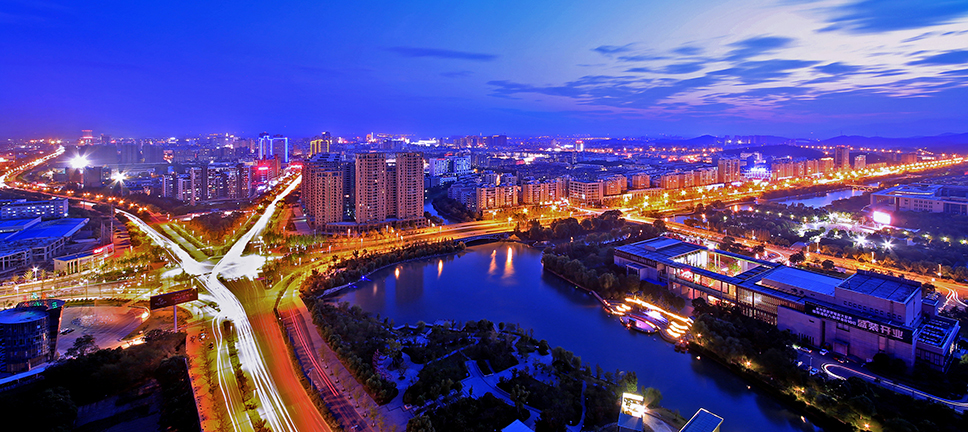 长兴,浙江的北大门,地处长江三角洲杭嘉湖平原,位于太湖西南岸。面积1430平方公里,下辖9镇4乡3个街道,总人口64万。
长兴区位优势明显,与上海、杭州、南京、宁波、苏州、无锡等大中城市均在2小时交通圈内。优越的地理位置和频繁往来,使长兴进一步融入长三角都市经济圈。
长兴历史悠久,文化源远流长。南朝的最后一个朝代——陈朝的开国皇帝陈霸先就生于长兴。长兴是中国茶文化的发祥地之一,"茶圣"陆羽在长兴写就了我国第一部茶叶专著——《茶经》。明代散文大家归有光、小说家吴承恩同治长兴县。
长兴又是全国发展速度最快的县之一和长三角地区迅速崛起的城市,在全国综合实力百强县和县域经济基本竞争力百强县中不断提档进位,各项社会事业蓬勃发展。
长兴自古以来就有良好的生态自然环境,获得国际花园城市金奖的荣誉再次印证了这一点。移步皆景、举目皆绿、山水特色鲜明,县强、民富、景美、人和的"太湖望县 锦绣长兴"正热烈欢迎着来自海内外的宾朋。
Changxing
Changxing is located in the northern reaches of Zhejiang, bordering both Jiangsu and Anhui province. The city covers a total area of 1, 430 square kilometers, and under its jurisdiction are nine towns, four villages and three Street Communities, with a total combined population of 640,000.
Changxing is centrally located in the Yangtze River Delta area, cities such as Shanghai, Hangzhou, Nanjing, Ningbo, Suzhou, Wuxi are within a convenient traveling distance. Its favorable geographical location and connections have resulted in close ties with these surrounding cities, which has laid the foundations for its logistical and economic development.
The ancient Changxing's culture has a long standing and well established history. Changxing county is one of the fastest growing counties in China and an emerging town in the Yangtze river delta area.
Changxing has an outstanding eco-environment since the ancient times. The winning of the titles of "The International Garden City"and the " Champion of Environmenta Sustainbility" improves the city's public image again.
Changxing is a beautiful International Garden City, is in the top 100 counties in China in terms of comprehensive strength, is in the top 100 counties in China in terms of basic economic competitive ability, is the technically advanced county in China, is the sanitary county in China, is the top county in Zhejiang in terms of education.
湖州
HUZHOU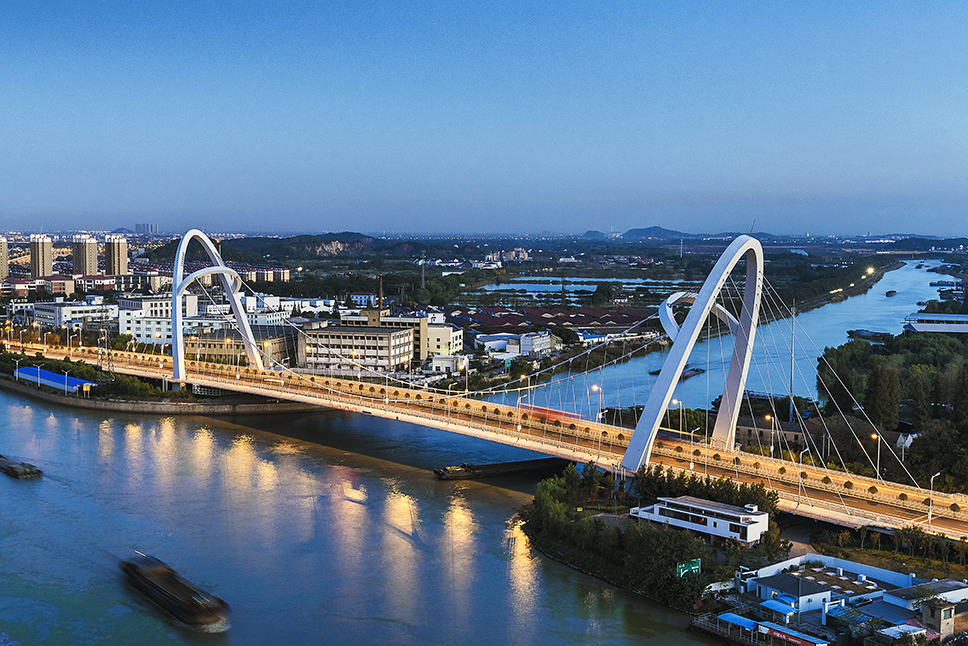 湖州是一座有着100万年人类活动史、2300多年建城史的国家历史文化名城,也是环太湖地区唯一因湖得名的江南古城。
湖州现辖吴兴、南浔两区和德清、长兴、安吉三县。辖区总面积5820平方公里,户籍人口266.14万人,常住人口299.5万人。湖州地处长三角中央,是沪、杭、宁三大城市的共同腹地,是连接长三角南北两翼和东中部地区的节点城市,离杭州75公里、上海130公里、南京220公里。
"行遍江南清丽地,人生只合住湖州"是古人对湖州最宜人居环境的赞誉,这也是今日湖州的真实写照。湖州素来有"山水清远"的美称,具有良好的生态环境、立体的自然风光、丰富的民俗风情,"笔墨江南 清丽湖州"的美誉吸引了众多游客。2017年,全市共接待国内外旅游人数1.07亿人次,比上年增长20.5%。实现旅游总收入1104.95亿元,增长25.2%。
2005年8月,习近平同志到湖州市安吉县余村调研,首次提出了"绿水青山就是金山银山"的重要思想。自此,湖州开启了"两山"理念的诞生地、中国美丽乡村的发源地、生态+的先行地、太湖流域生态涵养地的生动实践。
湖州的历史,悠久而灿烂;湖州的未来,充满着希望。当前的湖州,正走在"绿水青山就是金山银山"的绿色发展之路上,始终围绕"五位一体"总体布局"和"四个全面"战略布局,认真贯彻省委、省政府"八八战略",坚持一张蓝图绘到底,把握历史方位,加快赶超发展,为高质量建设现代化生态型滨湖大城市、高水平全面建设小康社会作出新贡献!
Huzhou
Among the cities in the Taihu Lake territory, Huzhou is the only one that is named after the lake. Huzhou boasts a history of over 2,300 years, with human activities dating back about one million years ago.
Huzhou has jurisdiction over three counties (Deqing, Changxing, Anji) and two districts (Wuxing and Nanxun). It has a total registered population of approximately 2,661,400 and a permanent resident population of 2,995,000.Huzhou enjoys a fully-fledged transportation network that makes the city the junction that links the south and north wings of the Yangtze River Delta with its eastern and central regions. Situated at the center of the Yangtze River Delta, Huzhou has long served as the transportation hub for Shanghai, Hangzhou and Nanjing. It is 75km from Hangzhou, 130km from Shanghai and about 220km from Nanjing.
Huzhou was portrayed by Dai Biaoyuan, a poet from the Yuan Dynasty, as "the best of Jiangnan" and an ideal human settlement. 'A lifetime should be spent in Huzhou' is still especially true in today's Huzhou. Huzhou has long been reputed for its enchanting mountain and river landscapes, multifaceted ecological beauty and rich folk culture. In 2017, the city handled approximately 107 million tourists, up 20.5% from 2016, and achieved a total tourism revenue reaching 110.495 billion yuan, up 25.2% from 2016.
Yucun Village: Located in Anji County, the village is the birthplace of President Xi's famous quote "Green hills and clear waters are the most valuable assets", made during his visit in the village in August, 2005, and is the headstream of the country's "Beautiful Countryside" reform. Today's Huzhou is widely recognized as a brilliant pioneer in building an ecology-oriented society.
Huzhou not only boasts historic and cultural brilliance but also promises a bright future for all people living in the city. Following the "green policy" initiated by President Xi Jinping and the national 'five-in-one development' policies, the 'four comprehensives' and the '88 strategy' outlined by the state and provincial government, Huzhou is sparing no effort to realize the goal of becoming a truly modern, eco-oriented well-off city ideal for a healthy and sustainable life.