吴江
WUJIANG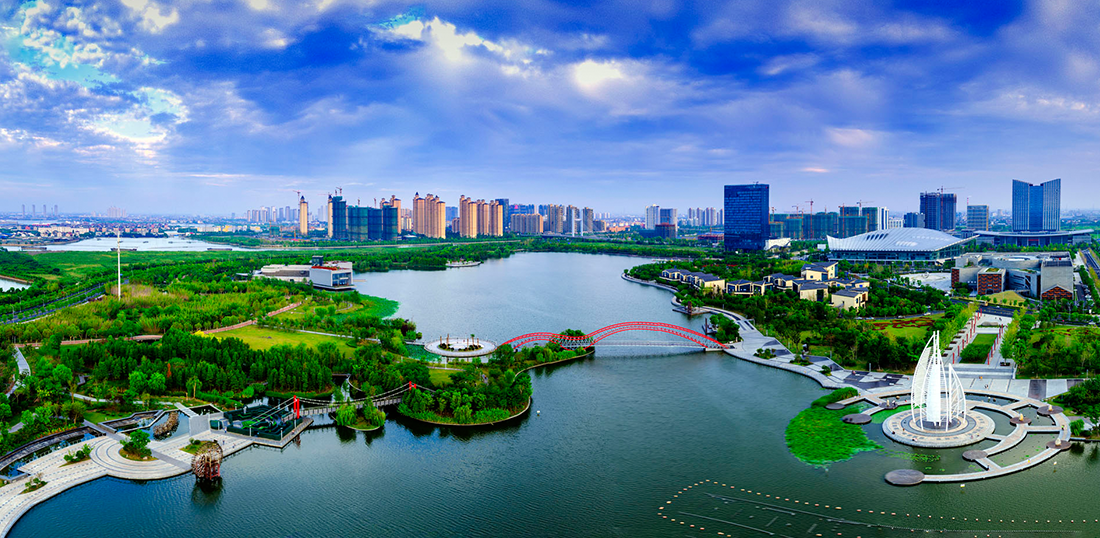 吴江,是江苏"南大门",东临上海,西濒太湖,南接浙江,是2012年撒市设区后成为苏州最大的一个城区。吴江区域面积1176平方公里,下辖8个区镇,现有户籍人口82.5万,暂住人口80.1万人,总人口约162.6万。
吴江积淀了深厚的文化底蕴,涵盖了蚕桑丝绸、水乡古镇、千年运河、莼鲈诗词、国学文化和江村富民等特色资源。改革开放以来,通过民营经济和外向型经济的"双轮驱动",吴江形成了丝绸纺织、电子信息、光电缆和装备制造四大主导产业,新能源、新材料、生物医药和新型食品四大新兴产业,以及现代服务业的产业体系。
吴江始终坚持问题导向、需求导向和效果导向,不断加快富民步伐,持续增强人民群众的获得感和幸福感。2016年,城乡居民人均可支配收入44569.8元,增长8.3%;城乡居民养老、医疗保险年缴费标准分别提高到1440元/人和840元/人。实现全省公交一卡通、区内义务教育段学生持教育E卡通免费乘坐公交车。人均公共文化设施面积达0.31平方米,创成国家公共文化服务体系示范区。每千名老人拥有养老床位40张,镇(区)居家养老服务中心、社区(村)居家养老服务站实现全覆盖。
STAGE 6 TAIHU NEW CITY Wujiang Taihu New City Circuit
Wujiang with a water area of 352 square kilometers and a land area of 1,176 square kilometers has nurtured generations of people with bountiful natural resources.
Wujiang has a rich culture that explains the wisdom and sophistication of its people. Wujiang is also a major silk producer with its goods traded on the Silk Road. The late Chinese author and Buddhist scholar Nan Huaijin founded an academy here and taught until his death.
Wujiang is crisscrossed by rivers and dotted by lakes, which not only nurtured men of great achievements but also provided old towns like Songling, Pingwang, Zhenze, Shengze, Tongli, Lili and Luxu with a natural defense against the destruction of wars. Many eminent Chinese scientists and academicians such as Chen Qubing, Liu Yazi, Ni Zhengyu, Fei Xiaotong, Cheng Kaijia, Yang Jiachi and Wang Jiyang came from these water towns.
"Benevolence is like water" and" Water is the weakest thing on earth and yet it can conquer anything. "These Chinese proverbs best characterize Wujiang, a city of prosperity, culture, wisdom and happiness. After decades of development, Wujiang has changed from a rural economy into industrial economy led by electronics, silk, machinery and optical cable industries. Companies in new energy, new materials, biomedicine, modern services, and other emerging industries are growing fast. Suzhou Bay is becoming the pearl of Taihu Lake.
Wujiang has drawn blueprints for future development. Its" 555 Strategy" focus on improving people's living and environment and on achieving harmony between tradition and modernity. Taihu New City will retain farming, fishery and traditional sectors while developing high-tech industries.
Wujiang is determined to lead cities in the Yangtze Delta region to enter the well-off society. The spirit of Wujiang is about openness, innovation and progress .
Wujiang is a blessed land and a great place to live.